Drive future success by reimaging your mortgage tech stack to align with the market's product and consumer segment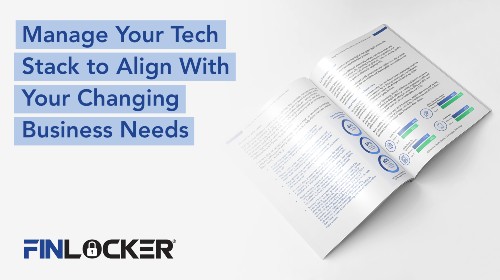 Are you a mortgage lender who is worried about the rising cost of orginations and the shrinking margins?
Are you concerned about not being able to provide the best employee experience for your loan officers and losing sleep over attracting and retaining top talent?
Are you stressing about losing out to competition because of poor consumer experience and loyalty?
You are not alone if you said yes to one or more questions. For most mortgage company executives, a fragmented technology stack is a key contributor to one or more of the stressors above. Adding new technology with promise can complicate the landscape further unless you continuously calibrate your technology stack with the market's product and consumer segment (First-Time Home Buyer vs. a Refi boom) and keep refining your technology to match your business.
Download Manage Your Tech Stack to Align With Your Changing Business Needs for guidance on:
Identifying technology gaps in your current tech stack and solutions that align with business goals at each stage of the homebuying journey.

The importance of creating an enterprise customer data platform

Benefits of building a next-generation mortgage tech stack, which can be used to gain budgetary funding for a new solution

Creating a three-phase adoption plan and relaunching any platform that is not being fully utilized
Download your copy of Manage Your Tech Stack to Align With Your Changing Business Needs